Is your home for sale up with its competition?
With buyers in the "driver's seat" of the property market, your home for sale is being compared with the competition like never before. If you're selling, here's valuable information you need to know.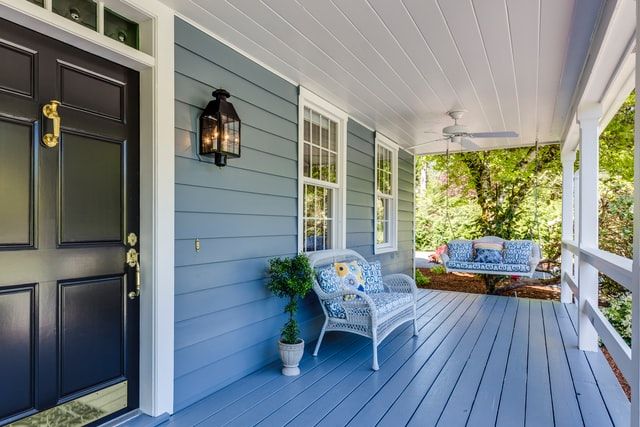 A major fear for home sellers is that their home will sell at a low price or remain unsold. So, there's much anxiety for property sellers in Sydney and Melbourne as experts declare home buyers are now "in the driver's seat." With data showing homes take longer to sell and at bigger discounts, home sellers must be realistic about the competition they face. If you plan to sell your home, it's time to consider all the factors that buyers use to compare your home with other properties on the market.

What buyers are looking for
It's hard to imagine now, but at the height of the property boom buyers were getting anxious about bidding wars, homes were rising in value by tens of thousands of dollars a quarter, and I wrote a list of 20 wild facts about the property market. That frenzy is over in the major capital cities, and leisurely buyers are now calmly viewing properties with a more critical eye and a picky wish list. They've heard friends' stories of buyer's remorse, and they want to avoid it at all costs. Here are some of the things they're looking at when they compare your home with other properties.    

How does your area's lifestyle compare?
'Lifestyle' is a word that came to describe the change in mindset of householders during the pandemic. As remote work took hold, real estate agents offering homes with a great 'lifestyle' literally became hot property!
Our recent article shared a U.S. survey which found 87% of house buyers look for a location that aligns with their lifestyle, such as:
Locations with warm weather: 33%
Suburban areas with ample space: 28%
Remote and off the beaten path with a large plot of land: 25%
Australians have shown similar preferences with lifestyle properties luring city workers away from the major capitals.
Action points:
If your home is in a lifestyle location or has lifestyle features, make sure you use the word 'lifestyle' in your marketing.
If on a budget, add lifestyle accessories such as fresh outdoor cushions on furniture, pot plants, a fire pit, or a barbecue.  

Most attractive attributes
You think it's the white kitchen and the polished floorboards, but there are more subtle features in properties for sale that sway or put off buyers. A fascinating NSW Planning and Environment survey unveiled the home features its citizens deemed most important to them, and they are gold for sellers keen to differentiate their property in a buyers' market.
The items rated highest in importance were:
Being able to open a window and control the airflow through my home
The amount of sunlight that gets into the home
Proximity to supermarkets and grocery stores
Having my own private outdoor space connected to my home
The look and feel of my home
Action points:
Make sure windows are easily able to be opened, and hope for a lovely day for your open inspection.
Consider taking away blinds or curtains if they block out too much sunlight or make rooms look darker.
Paint rooms white to bounce light around the room. Try positioning mirrors to reflect windows and sunlight.
Make any outdoor space more appealing with plants and furniture. Fire pits are great if you can fit one in.
Change the look and feel of your home with seasonal accessories. Use warmer cushions, throw rugs and carpets in winter, and change for cooler items in summer.

Street appeal
Everyone wants to be respected and admired. Studies show humans vigilantly monitor the status dynamics in their social environment, strive to appear socially valuable, and prefer and select social environments that offer them higher status. (Anderson, Hildreth, Howland, 2015)
The street appeal of your home is the most important aspect of your property, as buyers will subconsciously weigh up if buying your home will lift or lower their status within their community.
Action points:
Ask friends or your real estate agent to pick apart the street appeal of your home. What could be immediately improved?
Update the garden, replace the mailbox, paint the fence, clean (even gurney) the footpaths and driveway, mow the lawn, and add large pot plants at the entrance.
Paint the front of the house and window surrounds, if needed. Clean the windows, adjust the blinds/curtains so they fall perfectly. Remove any stickers, and items propped on sills.
Create an appealing seating area at the entrance suggestive of a relaxed 'lifestyle.'

Safety - Crime rate
Neighbourhood safety is a major consideration for buyers, especially those with kids. When comparing properties for sale, home buyers will place the safety of their family above many other factors. In many cases they will use 'gut feel', visual assessment of the neighbourhood, and local anecdotes to judge the relative safety of your area. However there is a way you can make safety a selling feature for your home.
Action points:
Look up the crime trends data for your address for free on Residz.
Compare the incidents of various crimes in your area against the state average.
If positive, make this known to your estate agent.  

Energy efficiency
Nobody wants to be stuck with big power bills when they've just bought an expensive new house. As power prices surge, the energy efficiency of your home is bound to be compared to others on the market.
Solar panels and batteries are big winners, but even small things like LED light bulbs and energy efficient built-in appliances can be used to build up a favourable comparison picture of your home's running costs.
Action points:
List out all the energy-saving features of your home.
Hold open inspections when the sun streams in during winter, or shade cools your home in the summer.
If your power bills are remarkably low, consider using them in your real estate campaign.

Insurability
Australia is becoming an "uninsurable nation" due to climate change, according to the Climate Council.
"Across Australia approximately 520,940 properties, or one in every 25, will be 'high risk', having annual damage costs from extreme weather and climate change that make them effectively uninsurable by 2030." - 2022 Climate Council report
The insurability of your property will increasingly become a key selling point for buyers in certain regions.
Aspects that are or could be of interest to insurers are your property's potential risk of bushfire, flood risk, contamination risk, and subsidence risk. Both buyers and sellers should seek out this information.
Action points:
Type in your home address on Residz.com.
Check out the potential bushfire risk as well as other risks like flood, land contamination, and subsidence that might be listed as being of concern.
Download a free property report that will list these risks out in moments.

Internet speeds
Since the pandemic first hit, many homes have essentially become home offices. As well as having an impact on family dynamics, it's highlighted the need for fast internet. The 5G network is being rolled out across Australia, and remote and hybrid workers will be keen to take advantage of this highly-anticipated fast speed technology. Buyers who are reliant on the internet in their home will view your home favourably if it can offer top-drawer internet connections.
Action points:
Type in your address on Residz.com
Check out your property's potential internet speeds.

Luxury features
Finally, we come to the items on the wish lists of buyers. While most of us can never afford the lifestyles of the rich and famous, choosey buyers will be pleased if they see some of those lifestyle choices in your home for sale.
What rich people want in their homes was used by Luxury Portfolio International (LPI) to  render their first-ever model "Luxury Home of Today." By using survey answers from individuals in the top 1% to 5% income bracket across 20 countries, LP created the ideal home of the rich.
Items included:
Outdoor areas that function as adult entertainment zones
Sustainability as a major priority
Multiple wellness amenities
Security features such as monitoring systems and smart locks
Smart home technology, especially in the kitchen

Summary
Comparing your home to others on the market is best done with the help of a professional real estate agent. They can help you play up the features that are most important to buyers, and downplay items that situate your home lower down the 'property ladder of buyer appeal'. Listen to any constructive or honest feedback from friends, estate agents, and potential buyers. In a buyers' market you have to be humble and open to suggestions. Good luck!

Photo by Francesca Tosolini on Unsplash